ECU appoints Jason Sugg as police chief
Veteran East Carolina University police officer, Jason Sugg, has been appointed chief of the ECU Police Department (ECUPD) effective Oct. 23.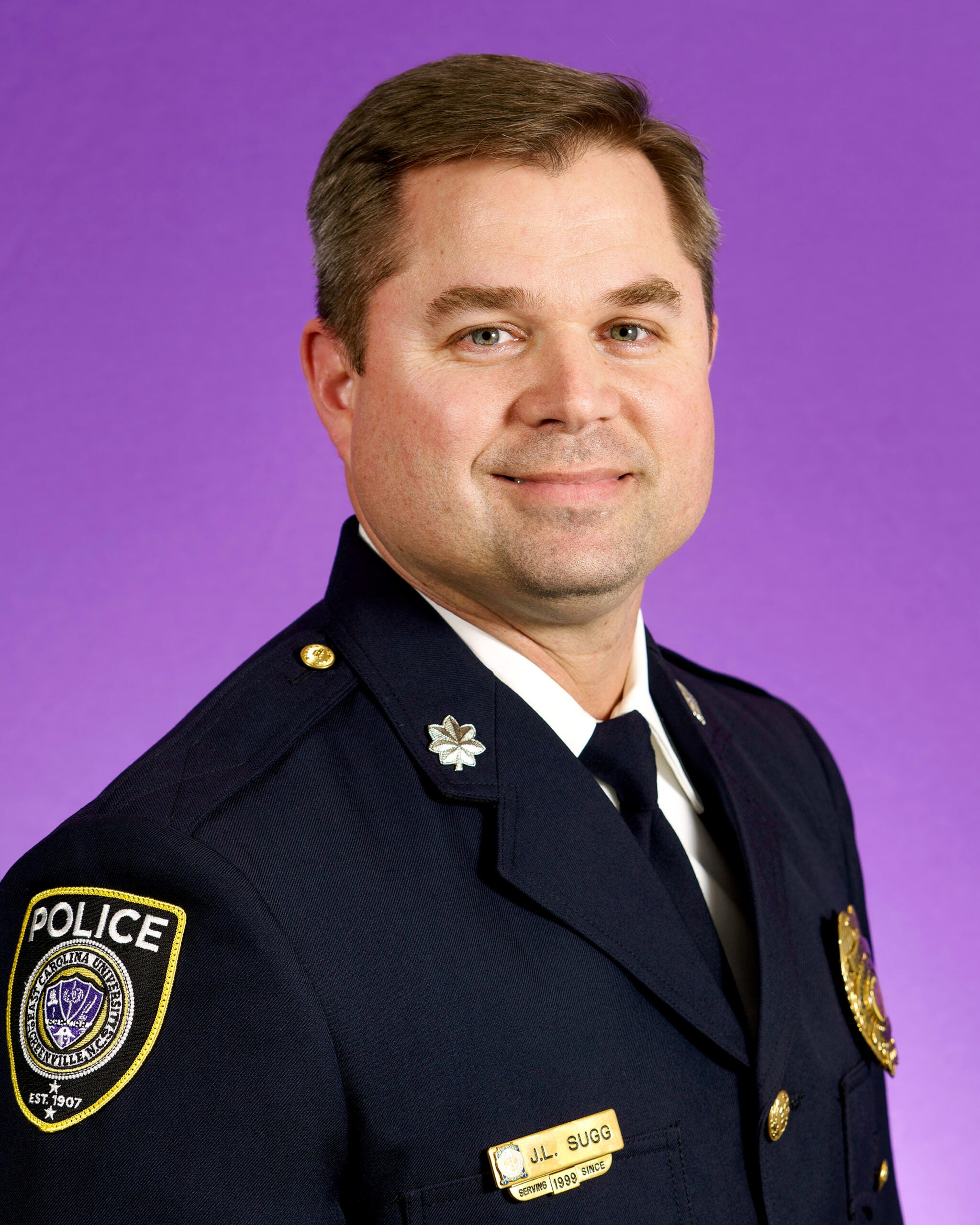 Sugg has 24 years of experience in campus law enforcement at ECU and has been deputy chief since 2013. He recently served as the interim police chief at Elizabeth City State University and filled the role of interim chief in 2013 and 2016 at ECU. He is a graduate of the FBI National Academy and has undergraduate degrees from ECU and the University of Oklahoma, as well as a Master of Public Administration degree from Penn State University. He is currently a doctoral candidate at ECU in the rhetoric, writing and professional communication program. Sugg is a native of Snow Hill and has dedicated his career to protecting and serving the region and the campus community.
ECU Police Capt. Beth Watkins will take on the role of interim deputy chief after serving as ECU's acting chief for the past three months.
"Chief Sugg and his command staff are committed to working with ECU police officers and civilian staff, local law enforcement and the campus community to ensure continued progress in maintaining a safe campus. I am grateful to Chief Sugg and Capt. Watkins for accepting these critical roles," said Bill Koch, associate vice chancellor of campus safety and auxiliary services.
The ECUPD serves as a model for community policing and law enforcement. It is one of two law enforcement agencies in the state of North Carolina and the UNC System to have attained dual accreditation from the Commission on Accreditation for Law Enforcement Agencies and the International Association of Campus Law Enforcement Administrators. The department employs more than 60 sworn officers and civilian staff.
Jon Barnwell stepped down as ECU's police chief in August to work with the UNC System Office of Safety and Enterprise Risk Management.
###
East Carolina University News Services
Howard House, 1001 E. Fifth Street
Greenville, NC 27858
ecunews@ecu.edu
Phone: 252-328-6481
news.ecu.edu