ECU 2022: YEAR IN REVIEW
If one word sums up Pirate Nation in 2022, it's "renewal."
Pirates returned to campus with a rejuvenated sense of hope in response to COVID-19. Chancellor Philip Rogers was officially installed in March as the university's 12th chancellor. ECU announced its plunge into a unique education model with its formal partnership with YouTube star MrBeast.
Provost Robin Coger also joined Pirate Nation in July, ushering in a new era of academic leadership for ECU's academic affairs, health sciences and research divisions. In November the university announced plans for its new medical education building to be built beside the Brody School of Medicine, signaling an investment in the state's future health care leaders.
ECU Athletics also had a banner year in 2022, hosting a super regional round of the NCAA Baseball Championships — the first ever on campus. And the Pirate football team, under head coach Mike Houston, earned its second bowl berth in as many seasons.
And we can't leave out all of the amazing accomplishments of our students, faculty and staff, including million dollar education grants and research projects that will have long-lasting effects on our region and beyond.
This past year was one to remember for Pirate Nation. Let's take a look back at 2022's greatest hits.
ON THIS PAGE
---
University Milestones
---

ECU celebrated the installation of Philip Rogers as ECU's 12th chancellor in March. The ceremony was part of ECU's Founders Week celebration, capping off Rogers' return to ECU after previously serving as the university's policy analyst in 2007 and then chief of staff from 2008 to 2013.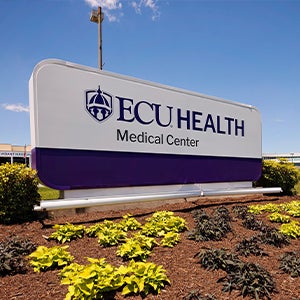 ECU and Vidant Health announced a logo for the ECU Health system — which launched in the east in May — capturing the essence of an innovative regional health system.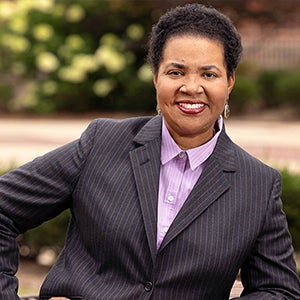 July marked the start of Robin Coger's tenure as provost and senior vice chancellor for academic affairs at ECU.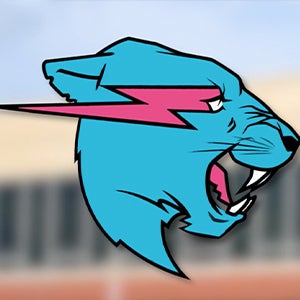 ECU and MrBeast announced an exclusive partnership aimed at developing a credentialing program for employees in the content creator industry.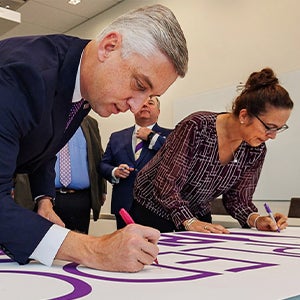 ECU's Board of Trustees approved the site of a new medical education building on the health sciences campus. The building will support enrollment growth from 86 to more than 120 medical students per year.
---
Health Sciences
---

A team of scientists, led by researchers from ECU's Brody School of Medicine, has identified another problem stemming from COVID-19 infections — the potential for greater risk of Parkinson's disease. The ECU contingent of researchers — Jeffrey Eells, Shaw Akula, Srinivas Sriramula and Dorcas O'Rourke — published a study of how COVID-19 infections could increase the likelihood of developing Parkinson's disease.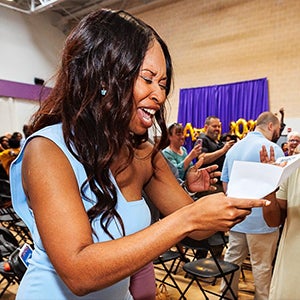 For the first time since 2019, one of ECU's most exciting annual events returned to an in-person format when 82 fourth-year medical students learned where they will spend the next three to seven years completing residency training.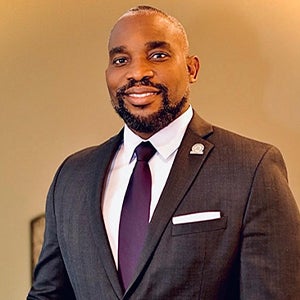 Bimbola Akintade was named dean of the College of Nursing in July, succeeding Sylvia Brown, who had led the college as dean since 2009.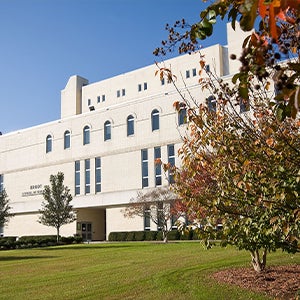 Four students at ECU's Brody School of Medicine have been awarded the university's most prestigious medical scholarship, valued at approximately $118,000.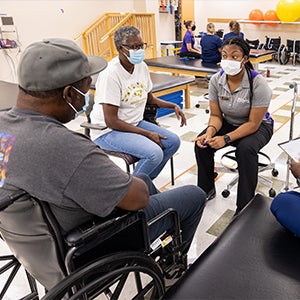 Physical therapy students from ECU's College of Allied Health Sciences have been at the helm of a free, student-run clinic for several years, delivering quality health care to eastern North Carolinians who would otherwise lack treatments.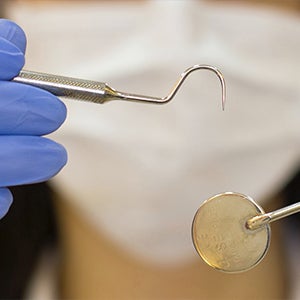 Fourth-year dental student Darian Askew embodies the mission of the ECU School of Dental Medicine. The Union, North Carolina, native returned to Hertford County as part of the school's community service learning center program.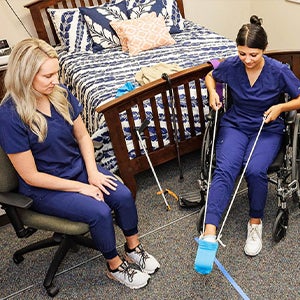 ECU's College of Allied Health Sciences is set to offer a doctoral degree program in occupational therapy — the first at any public university in the state.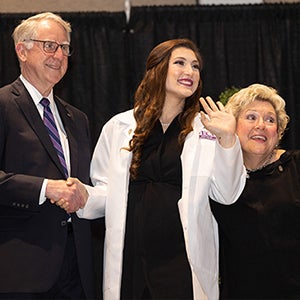 The ECU School of Dental Medicine's Class of 2024 received their white coats in a ceremony at the Greenville Convention Center, marking their formal acceptance of their obligations to their future patients and communities.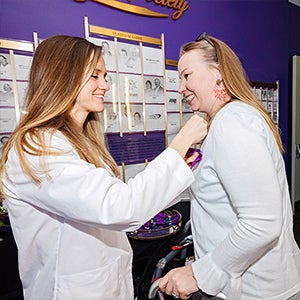 ECU Brody School of Medicine students honored patients who made a lasting impression during their third-year clinical rotations at its Legacy Teachers luncheon.

---
Research
---

Researchers in ECU's Program in Maritime Studies have received a $707,000 grant from the National Oceanic and Atmospheric Administration's Office of Ocean Exploration and Research to explore a World War II battle site in Alaska. Field research for the project will occur in the summer of 2023 and utilize advanced marine survey technologies to document the cold-water marine environment, and locate and record the remains of ships, aircraft and other military vehicles lost during the battle.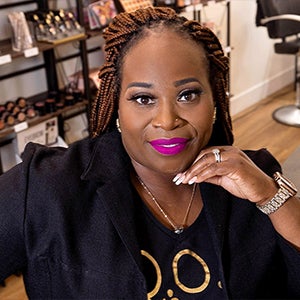 Small business owners in eastern North Carolina are taking advantage of ECU's entrepreneurship resources and research, using expert guidance to take their businesses to the next level.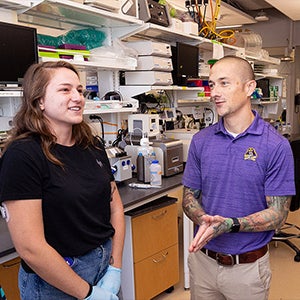 An ECU assistant professor at the Brody School of Medicine has found a new way to teach lab skills and help students publish their work in peer-reviewed journals.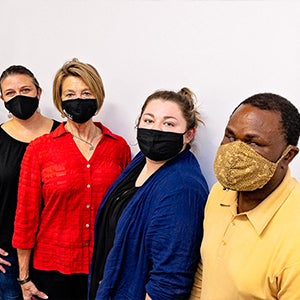 ECU faculty and students in the Thomas Harriot College of Arts and Sciences are telling the stories of Princeville — the oldest incorporated African American town in the United States.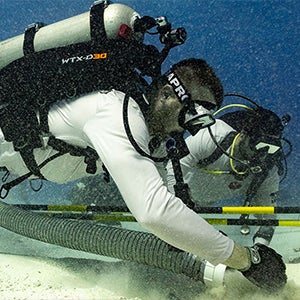 ECU maritime studies researchers are leading veterans in therapeutic dive experiences off the island of Saipan to recover missing WWII personnel.

---
Students
---

When they found a fellow student in cardiac arrest, ECU students Krysta Byrd and Bradly Boaz stepped in to help, and their actions helped save a life. The pair were recognized in a ceremony at the Main Campus Student Center for their actions that made the difference in keeping Blake Solomonson alive.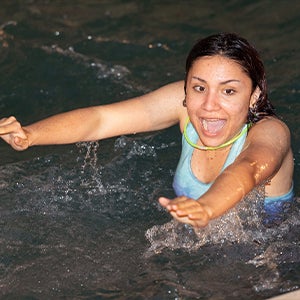 Keeping an ECU tradition alive, 670 people took the 26th annual Polar Bear Plunge on a cold, windy and rainy night at the Eakin Student Recreation Center outdoor pool.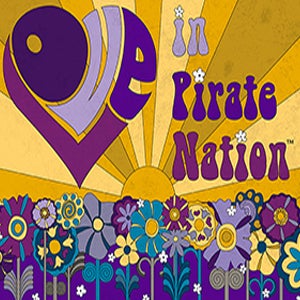 Students come to ECU to find success in higher education, but sometimes their treasure map leads to love.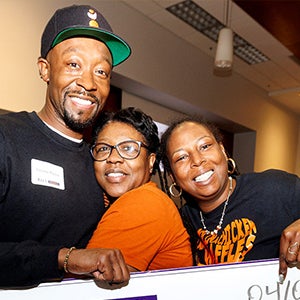 Student-led Carolina Chicken and Waffles went from a family idea to a business that will reach eastern North Carolina with its win in the 2022 Pirate Entrepreneurship Challenge.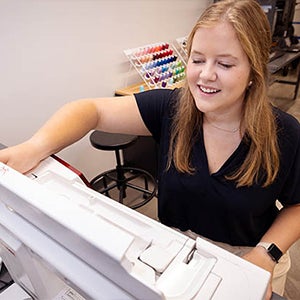 ECU students who want to gather, collaborate and prototype entrepreneurial ideas can now do so in the renovated, former location of the Old Dowdy Bookstore.
---
Faculty and Staff
---

ECU police officers Michael Fecteau and William Brown received the Valor Award from the University of North Carolina System in recognition for their acts of valor and exceptional service to the system through bravery, heroism, outstanding courage or work above and beyond the call of duty. It was the first time that ECU officers have received the Valor Award.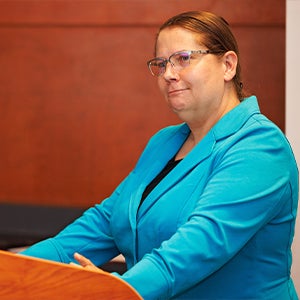 ECU celebrated its faculty during the 2022 University Teaching Awards ceremony, as Department of Engineering Associate Professor Teresa Ryan was named the university's recipient of the UNC Board of Governors Award for Excellence in Teaching.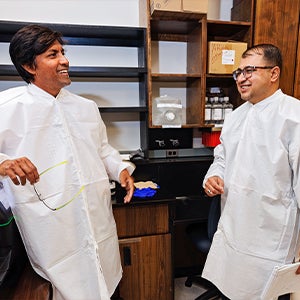 A pair of researchers at ECU's Brody School of Medicine have discovered that a new nanotechnology could potentially have therapeutic benefits in the treatment of SARS-CoV-2, the virus that causes COVID-19.
For many aspiring college students, being able to participate in research projects as an undergraduate is a huge draw. ECU faculty are providing those opportunities to connect researchers with students across disciplines.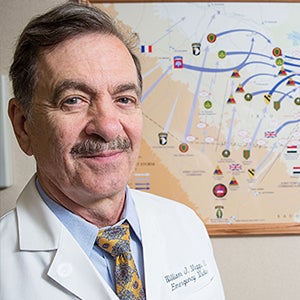 ECU faculty and staff have teamed with the Eastern Area Health Education center to develop an online module focusing on toxic substances to help farmers in eastern North Carolina.
---
Alumni
---

ECU baseball fans and Pirate alumni were celebrated for their enthusiasm this summer as the Pirates battled through the NCAA Baseball Championship. The Clark-LeClair Stadium Jungle section was buzzing at an all-time high for the first-ever NCAA super regional games on campus.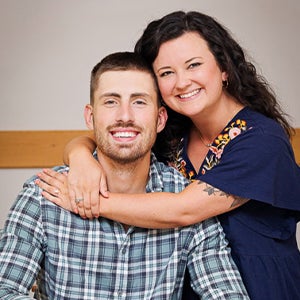 Pirate alumni Chloe Ament asked Nick McNeill on a date because of a class assignment in 2014. Now they are planning their wedding.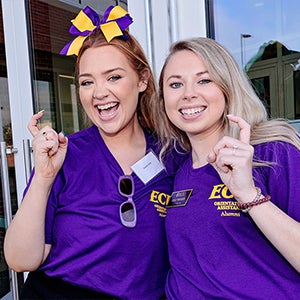 As in-person new student orientation roared back in full force at ECU, chants of "purple and gold" and "no quarter" rang out from the 17 orientation assistant alumni who returned to campus to help instill those traditions.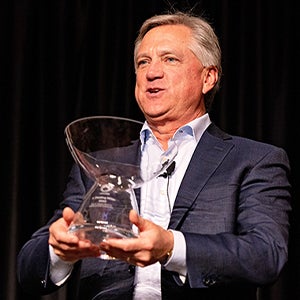 Alumnus J. Fielding Miller and the Miller School of Entrepreneurship shined at the 2022 United States Association for Small Business and Entrepreneurship conference, as the school's reputation continues to rise.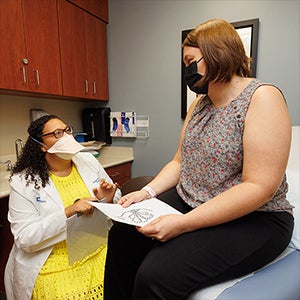 For nearly a half century, Brody School of Medicine alumni have been fulfilling the school's promise to North Carolina patients, enhancing access to physicians, treatments and education.
---
Awards
---

ECU's online graduate programs in business, criminal justice, education and nursing have been ranked best in the nation by U.S. News & World Report. Online master's programs in the College of Nursing were ranked in the top 15% of schools listed in the 2022 U.S. News Best Online Programs.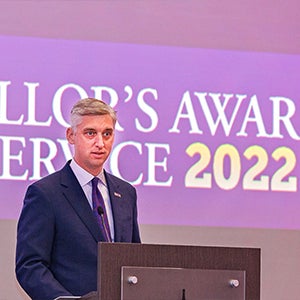 An unwavering commitment to helping others took center stage at ECU's annual Chancellor's Awards for Service as more than 100 university faculty, staff and students were honored.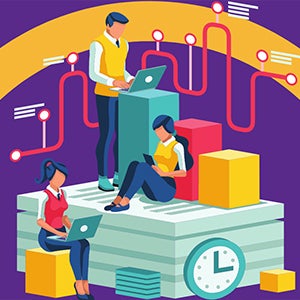 ECU's Office of Research, Economic Development and Engagement held its sixth annual Research & Scholarship Awards to celebrate university faculty who demonstrated excellence in research, community engagement, and innovative or creative activities in the past year.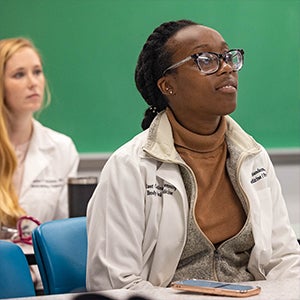 ECU's Brody School of Medicine, College of Education, and several graduate school programs in the Thomas Harriot College of Arts and Sciences were recognized for their success.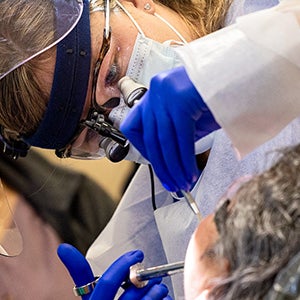 The ECU School of Dental Medicine has received a national award for its advances in social mission — from addressing the oral health care gap in rural communities to providing access to a dental education.
---
Grants
---

At its heart, the ECU College of Education is dedicated to enriching and giving back to the rural community around Greenville. A new $9 million grant will allow it to create a new teacher pipeline to do just that. The federally funded Teacher Quality Partnership grant aims to support educator preparation programs.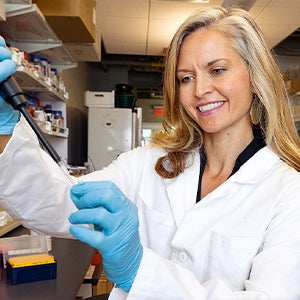 ECU researcher Karen Litwa has earned a National Science Foundation Career Award for $1.2 million over five years to study synapse formation in brain development, which is vital to cognitive processes like learning and memory.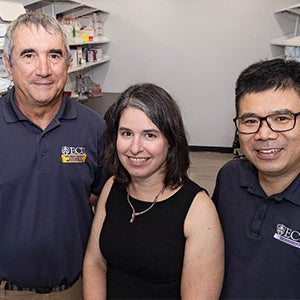 ECU is one of five North Carolina universities collaborating on a $3.4 million, five-year grant from the National Science Foundation to better recruit and support students from underrepresented backgrounds in science, technology, engineering and math.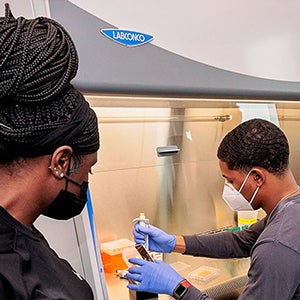 An ECU and Fayetteville State University partnership has secured more than $1.3 million in grant funding from the North Carolina GlaxoSmithKline Foundation to address regional public health needs.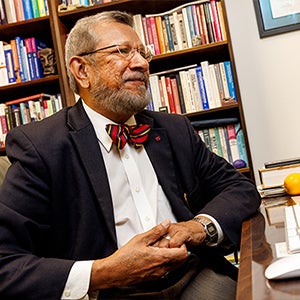 Blue Cross and Blue Shield of North Carolina awarded $1.54 million to ECU to provide telepsychiatry services over the next five years for students at Elizabeth City State University.
---
Philanthropy
---

As ECU works to prepare today's students for tomorrow's careers, Pirate Nation has gotten on board with the mission, providing the university with a record $69.8 million in philanthropic support during the fiscal year that ended June 30. The annual fundraising effort surpassed last year's mark of $48.3 million and the previous record of $56 million set in 2016.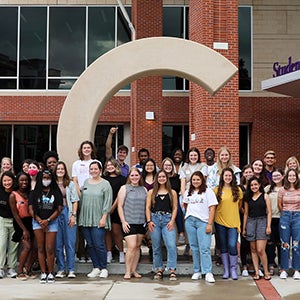 A planned gift is like planting a tree. Donors never expect to sit in its shade. Alumnus Burney Warren '70 wants future generations of EC Scholars to enjoy it instead, pledging an 8-figure gift to ECU.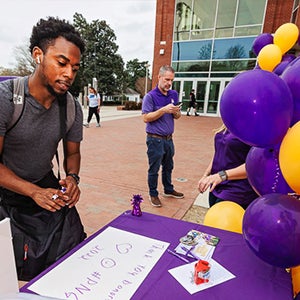 As ECU marked its 115th year and celebrated the installation of Chancellor Philip Rogers, Pirate Nation rose to the occasion and pledged more than $8.4 million during the university's annual day of giving.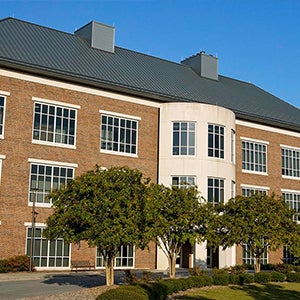 ECU remembered School of Dental Medicine supporter Ledyard E. Ross Jr. after his death earlier this year. Ross committed $4 million to name the dental school in 2010.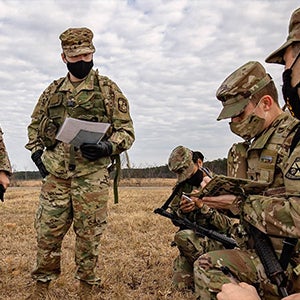 Even with federal funding, student vets can still struggle to pay college tuition and fees. The Paul Singleton Military Academic Success Fund helps student veterans pay for their tuition, fees and books.
---
MORE STORIES