METAL MAKERS
ECU hosts annual symposium with internationally known artists
This year's Material Topics Symposium in East Carolina University's College of Art and Design will be the biggest in its nine-year history.
Scheduled Jan. 12-14, it's the only annual event of its kind catering to the interests of the metalsmithing and craft community in the southeast region of the U.S. ECU also is the only school in the UNC system that offers a graduate program in metal design.
The symposium will bring 13 internationally known artists to campus, where they will lecture and demonstrate metalsmithing. More than 210 participants from 48 institutions and universities in 27 states from Washington to Florida are expected to attend.
Designed to enrich and inspire metalsmiths and makers, the event spotlights a range of materials, techniques and processes to appeal to a range of artists from novice to professionals, said Adam Atkinson, a second-year graduate student and co-chair of the symposium.
"The symposium consistently draws attendees from across the U.S. due to the caliber of artist presenters we showcase, who have been recognized and exhibit their work both nationally and internationally," said Nadia Massoud, a third-year graduate student and event co-chair.
"Presenters from across our diverse field bring their artistic vision, process and technical expertise to our doorstep," she said. "Our students gain exposure that would otherwise require extensive travel to acquire. Meanwhile the event maintains an intimate atmosphere, cultivating genuine connections with presenters and peers alike."
The event regularly draws ECU metal design alumni, which helps foster strong bonds in the School of Art and Design.
The symposium – founded in 2009 by alumna Laura Wood – is organized and operated by ECU students, creating leadership and organizational opportunities through marketing, event planning, curating and hospitality committee work.
"Nearly every student in metal design is involved as a volunteer or attendee — and sometimes both," Atkinson said.
Atkinson moved from Seattle, Washington, to attend ECU. He previously volunteered with the Seattle Metals Guild and other organizations. "Becoming a co-chair for the symposium felt like a natural calling for me," he said. "This opportunity is part of why I came to ECU, and why I feel we have one of the best metalsmithing programs in the nation."
Massoud said the first symposium she attended two years ago as a new graduate student was a pivotal experience. "The exposure to the vast array of techniques, materials, processes and conceptual approaches offered by the presenting artists was tremendously inspiring," she said. "The opportunity to build relationships with those artists and with the broader community of attendees from across the U.S. has been exceptionally impactful."
The symposium opens with a gallery crawl on campus and in downtown Greenville from 6-9 p.m. Jan. 12. Exhibitions and events will be held in the Jenkins Fine Arts Center in the Wellington B. Gray Gallery and Burroughs Wellcome Senior Gallery as well as the Erwin Gallery on ECU's campus and at Emerge Gallery and Moxie Pop.
Bob Ebendorf, professor emeritus, internationally known artist and former Carol Grotnes Belk Chair in the ECU School of Art and Design, will give a gallery talk in Speight Auditorium at 6:30 p.m. Jan. 12.
The keynote lecture by Seattle-based metalsmith, educator and writer Andy Cooperman will be held at 9 a.m. Jan. 13. For more information and a full schedule, visit https://ecusymposium.wordpress.com, the Facebook page @ECUsymposium and Instagram account @ECU_symposium.
Collaborative exhibits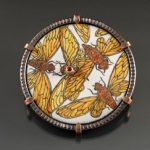 From Jan. 5 through Jan. 25, the Wellington B. Gray Gallery at East Carolina University will present the Materials Topics Exhibitions, five shows to be held in collaboration with the ninth annual ECU Material Topics Symposium.
A reception honoring the exhibitors will be held 5-8 p.m. Friday, Jan. 5. A special symposium reception will be held 5-7:30 p.m. Friday, Jan. 12. The exhibitions and receptions are free and open to the public.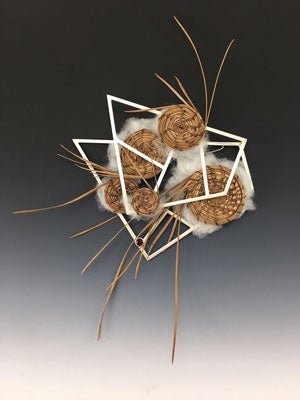 "Vitreous Voices" will be one of three exhibits inside the main gallery. Organized by ECU alumna Barbara McFadyen and retired ECU professor emeritus Bob Ebendorf, it is a juried exhibition of enameled works honoring the tradition that professor Linda Darty started at ECU.
"Spoon" is organized by ECU metal design professor Tim Lazure and is an invitational show of spoons of all shapes and sizes.
"Ripple Effect 168" is organized by ECU graduate student Adam Atkinson and Everett Hoffman, a graduate student at Virginia Commonwealth University. This collaborative show between the metalsmithing programs at ECU and VCU is meant to foster connections and explore new work directions.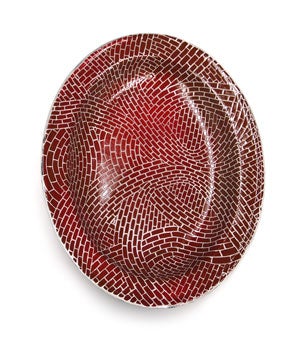 "Smitten Forum" will be located in the African Art Room/Special Collections Gallery at the rear of the main gallery. The work is by a group of invited artists organized by ECU alumna Marissa Saneholtz and Winthrop University faculty member Sara Brown.
On display Jan. 12-14 in the gallery foyer, the "Snail Mail Project Snail Mail Project" is a pop-up enameled decal show based on postcards from Ebendorf. It is organized by ECU alumna Kat Cole and Andrew Kuebeck, assistant professor and area head of the jewelry, metals and enameling program at Kent State University.
Artwork (pictured above) by Charity Hall, Sharon Massey, and Joanne Lang and Hailee Manipole, will be exhibited in Gray Gallery. Lang is an ECU graduate student and the others are ECU alumni.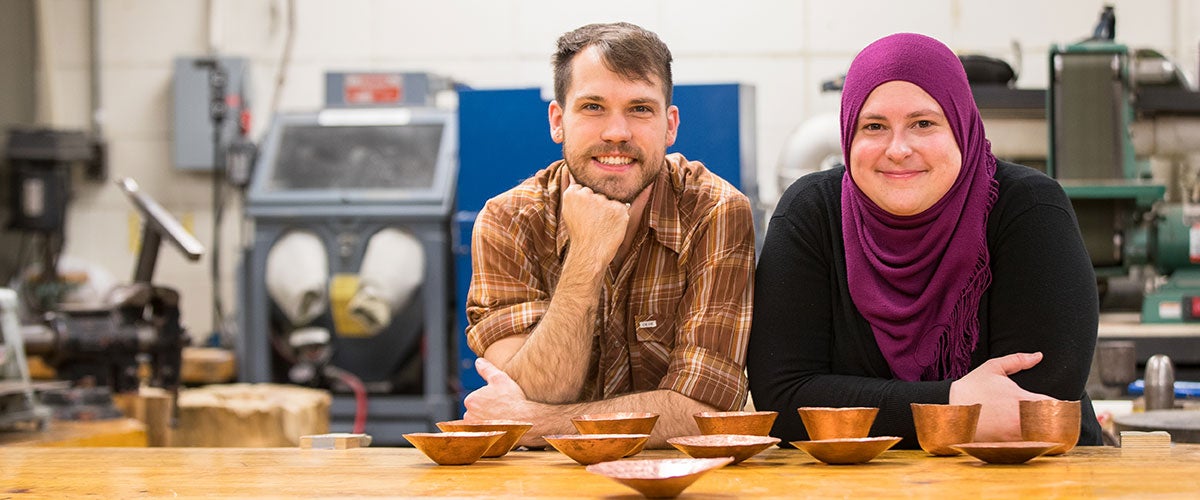 Left to right, Adam Atkinson and Nadia Massoud co-chair the 2018 Material Topics Symposium.